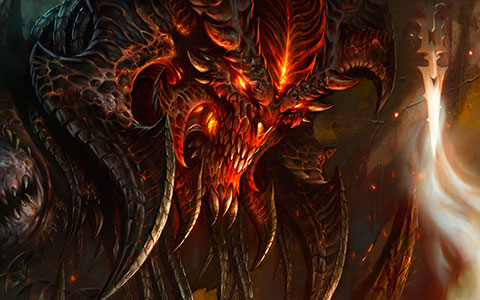 And so the burning hells of the Sanctuary have finally been set loose upon us. So how many of us have called in sick at work to battle against the demonic forces? What class is going to be your first class? All pretty legitimate questions. However, the most important question is: how do I prepare myself?
Well first of all, go in stores and buy yourselves a physical copy or purchase a digital version of the game online. Install the files as soon as possible, in fact, Blizzard had unlocked the encrypted Diablo files yesterday so you could've been one step ahead and installed the game since yesterday and then purchased the CD key online.
Create a
BattleTag
, it's required to play Diablo III and it serves as your identity within game. And remember folks: it is launch day. Blizzard has said especially today, that if the server capacity is full, they will add a short queue to the login interface or possibly display an error for people logging in until other people have logged out.
Once logged in, quickly excrete any waste products which may have been produced as a result of excitement. Rush downstairs and bring your entire fridge up; make sure you have lots of sugary drinks. You are now set for a Diablo-thon.
And finally, be sure to comment on what your impressions of the game are! Enjoy the game guys, it's been a heck of a long wait!